Bearded Dragon Egg
3 Year Member
My girlfriend, roommate, and I have a mini-zoo in our house. Two cats, a leopard gecko, a turtle, two small snakes, two 6ft snakes, two dogs, and the most recent additions are my two 5 month old (I think female) bearded dragons, Tango Figment and Scuttle Spunky. I initially gave them just their first names... but as they got older I felt they needed more, so yay for middle names

Tango got her name because she loves to place her entire belly on the glass and wave her little arms around while moving from side to side-kind of like she's dancing. She got "Figment" added because my girlfriend thought the purple in her skin was similar to the Epcot dragon... and she loves Figment. Scuttle has a pretty obvious reason for her first name because she frequently scurries and dashes around the cage. She obtained the name Spunky by jumping from her basking rock into the glass, over and over and over, just like Spunky from Rocko's modern life who is always running into walls. :

I've had them for 4 months and I'm totally in love with them. So much so I spoil/ed them. Before I took a 4 day trip to South Florida, they both refused to chase their food; Instead they wanted me to hand feed each cricket. >.< Luckily, my roomie and gf took over the feeding responsibilities and now they scamper all over the place to catch their crickets. They live in a 6ft x 2ft x 2ft tank. I have part of it sectioned off so they aren't overwhelmed... but I really am having trouble waiting to let them have the entire cage plus more rocks. Btw, anyone know what kind of plants I could/should put in there?
Anyway, here's a plethora of pictures ;D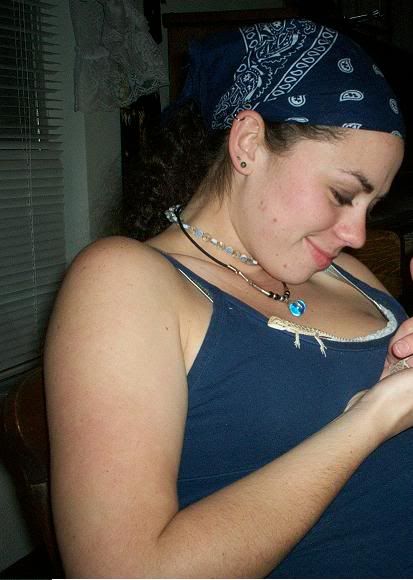 Can you spot the bearded dragons?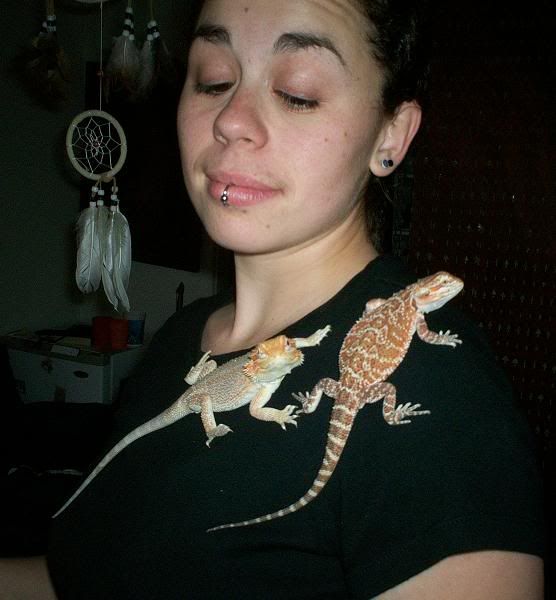 Whoa! Talk to your dragons about steroids!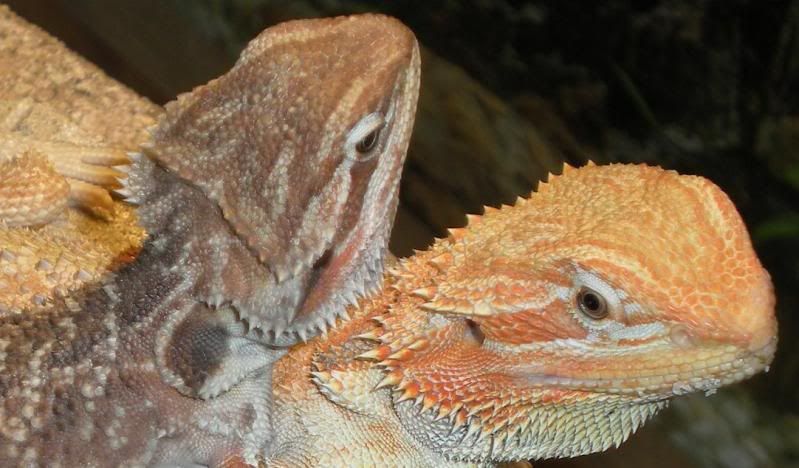 Scuttle is shedding so she's more gray than usual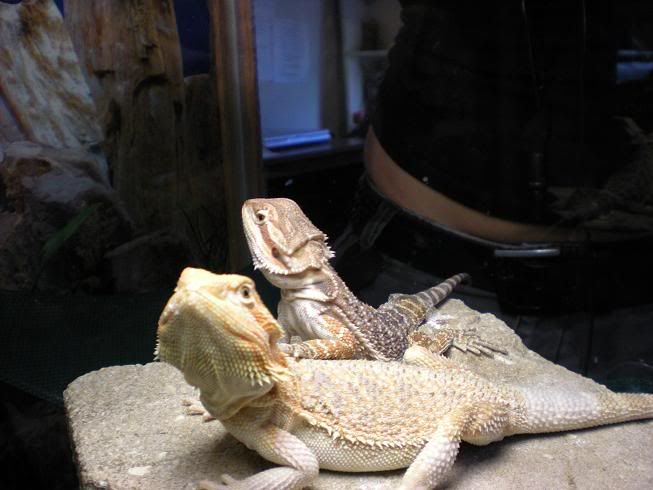 You can totally tell the color difference in her legs and the base of her tail.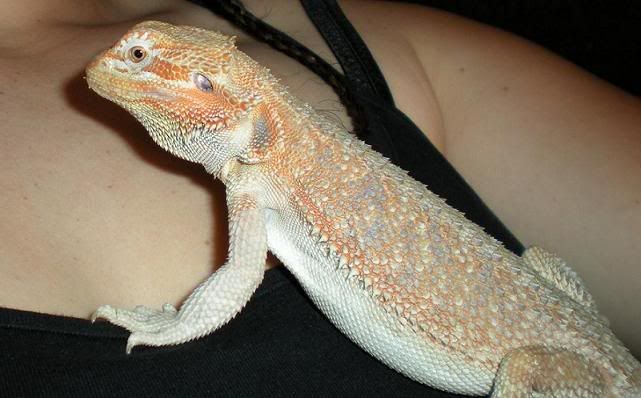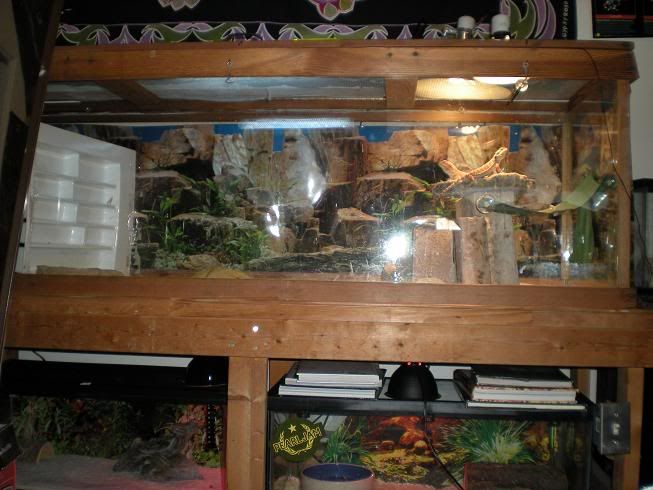 Their awesome cage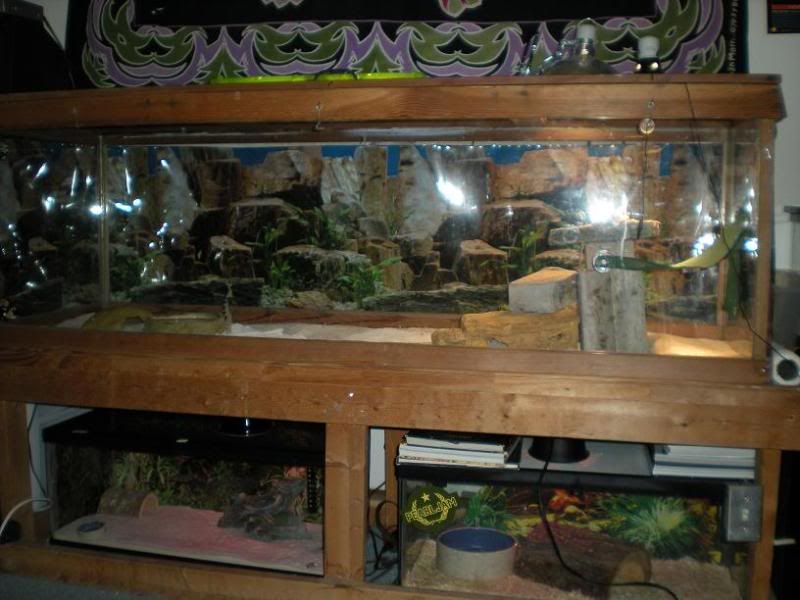 Fully opened