Hello guest! Are you a Bearded Dragon enthusiast? If so we invite you to join our community and see what it has to offer. Our site is specifically designed for you and it's a great place for Beardie enthusiasts to meet online. Once you join you'll be able to post messages, upload pictures of your dragons and enclosures and have a great time with other Bearded Dragon enthusiasts.

Sign up today!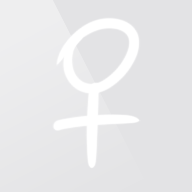 Last Activity:

Apr 17, 2018
Joined:

Apr 16, 2018
Messages:

0
Likes Received:

0
Trophy Points:
Gender:

Female

Birthday:

Nov 2, 1995

(Age: 23)
Racheal Amiee Huggins
Bearded Dragon Egg, Female, 23
Racheal Amiee Huggins was last seen:

Apr 17, 2018
Loading...

Loading...

About

Gender:

Female

Birthday:

Nov 2, 1995 (Age: 23)

Hello.
My name is Racheal Amiee Huggins. Ive kept and rescued "Bearded Dragons" for a good few years now. Before I started to rescue my spike baby's my life was such a mess a constant struggle!.
But now I've got my rescue baby's my life It's a hole lot better!. They receive my stress, make all pain go away, they make me sane I'm a hole lot happier and My dragons they've saved me! when I say this I mean quite literally!. Not just in one way!. And on more than one occasion!.
In the past I struggled with addiction and overcoming this was far from easy! That's long story short and not going in to details. But my rescue baby's are the very reason I changed their the reason I'm still sat here today almost 3 years down the line "YES" I'm still sober!. They came in to my life when I was going through such tough times!. It was dark!. Brutal that's all I can say!.
They brightened my life right up again making me see the true beauties life holds!. They taught me to laugh, to love, onece again trust!, they learned me smile, How to deal with my struggles. They guided me through showed me there's more to life than turning to drink, drowning my sorrows, They gave me that shake I needed they woke me up made me realise I had to make change They also made me realise I could do it I could change!... I did chance I changed for my myself my family but mainly my spike baby's they Made me see It was no good for me!. they help me deal with struggle, they keep me calm they keep me sane their the reason I wake each day with a smile on my face their the reason I carry on the reason I'm sat here the person I am today!. But Most importantly now If and when I do struggle all I need is one look from my baby's all I have to do is pick them up and give them a snuggle and everything is fine once again.
I feel empowered, happy, great I feel unstoppable! They've learned me so much. They gave that focus, A new focus The time I needed to get over it. They didn't judge me they didn't laugh, they didn't just walk out and leave me!. They stayed loyal, stayed true, they put up, they helped me through! And without my rescues there's no doubt in my mind as to where I'd still be My rescues their my my life, My everything their the colour in my cheeks the smile on my face the blood in my body the beating of my heart!. The air in my lungs the pop to my crackle, light to my fire and the top to my bottle!. Their my glue!. I don't want to ramble on but yeah!. I think you all get their quite very special to me!. Wile they might well have their problems I've had and got mine I've struggled they've struggled we've both went through nasty times but it's a win win - I've saved my rescues but my rescues they've saved me!.